Sports Chiropractic at Lifeline Chiropractic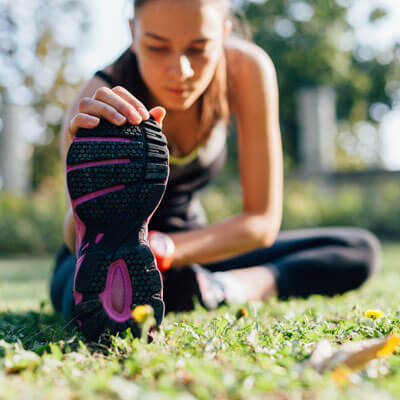 Professional and collegiate teams know this: a chiropractor has to be on their staff. If you want to perform at a high level, chiropractic is simply a must. Elite athletes all over the world credit chiropractic with their performance and ability.
Chiropractic for Injuries
Though you may think of chiropractors as back doctors, we can take care of you from head to toe. A problem in your ankle may originate from a spinal issue, so we'll look at your entire body to make sure that you're properly aligned. We'll check the spine and all joints that have issues, from your jaw to your toes. As we restore alignment, any nerve pressure will be reduced. That means more power for you to heal!
Enhance Your Performance
Chiropractic is designed to make sure your brain and body have a connection that's free from interference. Your brain is responsible for controlling everything in the body. If it can pass and receive messages clearly and quickly, your body can work more efficiently. A disruption in those messages means your body struggles and can't work as well.
You can think of chiropractic as what plugs you back into your power source. That goes even for weekend golfers who want to improve their swing. With chiropractic, your muscles can fire in the proper sequence, giving you better coordination and balance.
Dr. Alec has training in myofascial release. He utilizes a scraping tool on tough areas to increase blood flow to muscles and ligaments alike. The goal is to get more oxygen and circulation going, which will promote your healing. Both your hard and soft tissues will be addressed if you've had a sports-related injury.
We're fortunate to take care of many gymnasts and other sports teams from the area, including golfers from Ashbrook Golf Course. Dr. Casey was a high-level gymnast and enjoyed the benefits of chiropractic throughout her entire career. Any injuries that occurred were quickly corrected and healed.
Dr. Alec played every sport under the sun in high school. As the son of a chiropractor, he never had to worry about a big injury. He played at his top ability and turned to chiropractic whenever he felt his function needed a boost.
Start Now
Contact Lifeline Chiropractic today to discuss the benefits of sports chiropractic Cranford! We have convenient late opening hours multiple days a week.
CONTACT US »
---
Sports Chiropractor Cranford NJ | (908) 653-1440