Meet Dr. Alec Shell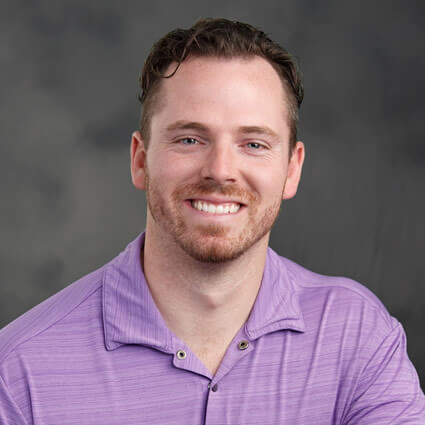 Greetings y'all, I am Dr. Alec Michael Shell. My journey in becoming a chiropractor started with my birth. My father, also a chiropractor, checked my spine for misalignment and began adjusting me within hours of my birth. My parents raised me in a holistic home with a Chiropractic lifestyle and natural healing philosophy. It's all I've ever known. I've never taken an antibiotic or had a sickness that required one. Chiropractic has kept my body and my immune system strong my whole life.
I strongly believe chiropractic care was crucial in allowing me to perform on the highest level possible in high school and college sports. Having a spine in correct alignment and a nerve system functioning at it's optimum allowed me to outperform other athletes that suffered with aches and pains, sicknesses, headaches, stress, and overall health issues.
A Chiropractic lifestyle led me to attend Life University, following in the footsteps of my brother-in-law, sister-in-law, cousin, father and brother: where I graduated as the Valedictorian of my class. My journey to Life University and my Chiropractic degree also brought me to my fiancé. I met Casey while we were in school together and have joined her Chiropractic family here in New Jersey.
Memberships and Qualifications:
Dr. Alec holds additional qualifications, such as
Webster Technique-certified
Gonstead Practitioner
Licensed by the New Jersey Chiropractic Board of Examiners
Living the Chiropractic Philosophy
Everyone has a say in their health with the power to shape it to fit what goals, dreams and hopes they want. What is put in will come out. Every decision you make moves you either towards wellness or towards disease. The power to change your life lies in one decision at a time. Dr. Alec's mission is to help facilitate your path to self-awareness, healthy life habits and staying dis-ease free in day to day living.
My purpose at Lifeline Chiropractic is to remove interference to the nervous system through hands on adjusting of the spine to help you grow and live the legendary lifestyle you dream of.
A Passion for Helping
Dr. Alec has received help, happiness, and best wishes from many people over the years; who have found their calling in life and work towards helping others find theirs. Dr. Alec is now working toward his and wants to help others find theirs. Family has always been at the top of the list in helping him achieve greater levels of living. He is a family practitioner with a focus on athletes and optimal function. Being an athlete himself he understands the importance of a body that highly adaptable and in tune with itself. He enjoys reading to expand his ever increasing knowledge on how best to the serve the people of this world and spending time with his fiancée in and out of the office.
Contact Lifeline Chiropractic today to schedule an appointment.
---
Dr. Alec Shell | (908) 653-1440