Pregnancy Chiropractic at Lifeline Chiropractic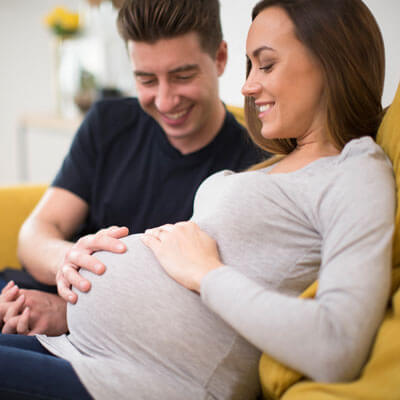 Make the safe choice during pregnancy: get under chiropractic care. You need to focus on staying well and finding natural ways to relieve aches and pains. There's no better way than to visit a chiropractor. At Lifeline Chiropractic, our doctors love caring for expecting moms.
The Webster Technique
The chiropractors on our staff are all certified in the Webster Technique, which is designed just for pregnant women. This method ensures that your uterus is in the correct position and shape. In doing so, your baby will be able to get into the head-down position without restriction. Often, it's a structural misalignment that keeps your baby from getting into position. This technique allows everything to be lined up just the way it should be.
The Benefits of Pregnancy Care
When you're structurally aligned, you won't feel that back pain or reflux that you normally do. You might notice you're sleeping better or feel more like yourself. Chiropractic can enhance your mental state, too, as it allows you to deal with your environment and the stress that surrounds you.
Chiropractic patients enjoy quicker, easier deliveries with fewer interventions than non-chiropractic patients. If you get adjusted during your pregnancy, you've been preparing your body the entire time-it will know just what to do.
Frequently Asked Questions
Does chiropractic benefit my baby in utero?
When you're adjusted, it reduces your physical and mental stress. That passes right over to your baby, helping you both with overall ease during your pregnancy.
How often will you recommend I come in?
Generally, we see pregnant women about once a week, though our recommendations will be tailored to you. In the later stages, closer to birth, we may see you more often to make sure your structure is holding. As the relaxin hormone increases, your muscles, joints and ligaments are less able to hold the adjustment because your body is getting ready to stretch out for birth.
Do you have adjusting tables for pregnant women?
Yes! We have tables specifically designed to be used for pregnancy. There is a drop piece that falls away from your belly, making sure there is no pressure applied when you lie facedown.
Let Us Support You
Dr. Carol has had children and is a fantastic resource about all things pregnancy, delivery and raising a healthy family. Get the support you need with us. Contact Lifeline Chiropractic today!
CONTACT US »
---
Pregnancy Chiropractor Cranford NJ | (908) 653-1440